Sophie Sisse welcome you
We are an agency dedicated to people wishing to purchase property in Israel, including in the areas of Rishon LeZion, Tel Aviv and Ashdod...
Read More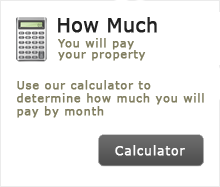 The situation of taxes (missim) in Israel is not fixed; it fluctuates from one extreme to the other, which makes it very difficult to follow. The domain of property taxes (missoui mekarkein) undergoes constant changes, depending on the various Ministers, on...
---
When someone wishes to acquire housing in Israel, he has to organize his budget well because in addition to the price of the housing in question it is also necessary to pay the purchase tax. Prices have increased dramatically in recent years, one reason is...
---
At this end of year 2014 a fog of controversy surrounds the future of real estate purchases in Israel because of the project of a new law about not subjecting to VAT the first purchase of property in Israel, which was proposed by Yair Lapid from the party...
---
Welcome on our website Ba-hit.com, The site of the real estate in Israel. You will find all best plans for beautiful appartments and homes with beautiful gardens and waterfront. Have a nice visit, Sophie Sisse
---