Jeremy S.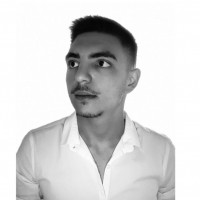 +972 (0)58-627-4428
My name is Jérémy Sisse, born in 2003 in Israel, from a French family established in Israel since 1999.

I just finished high school successfully and received my Bagrout (Bachelor's degree).

While waiting to do the army in Israel, i decided to have work experience by applying to Ba-Hit.

Of course, after the army I will continue my graduate studies.

I am bilingual, speaking Hebrew and French, i also continue to improve my English to have a 3rd language to my credit.

In my free time, i like to listen to oriental music, ornithology, and outings with friends.